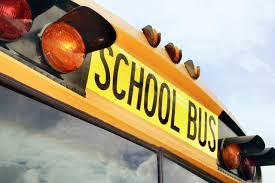 If you are seeking temporary custody or guardianship of a minor who is not your biological child, there are a few options available in Gwinnett County.
Effective September 1, 2018, Georgia law expands a parent's right to appoint a caregiver for 1 year or less by executing a Power of Attorney. This document empowers the person caring for a child to enroll the child in school, obtain medical services and other access on behalf of a child. No Court action or filing fee is required. Click here to download the Power of Attorney for care of a Minor Child.
Visit our School Enrollment page for more information for registering your child in a Georgia school.
---
Probate Guardianship
Temporary Letters of Guardianship may be issued to a guardian who has been designated by the child's parents.
WHERE:
75 Langley Drive
Lawrenceville, Georgia
(770) 822-8250
Child is a resident of Georgia for the past six months or longer;
Parents' consent (both parents, or the unwed mother's consent if there is no prior custody determination);
The Court may waive the filing fees
---
Dependency
A petition for dependency may be filed with the Juvenile Court's intake department. The Department of Family and Children Services (DFCS) will be involved in conducting a home study and other services as directed by the Court. Background checks of the petitioner and other occupants in the home are usually required.
WHERE:
Gwinnett County Juvenile Court
115 Stone Mountain St. 
Lawrenceville, GA 30046
(770) 619-6300
Cannot obtain parents' consent
Child has been abused, abandoned, or in need of the Court's services
Some other emergency exists and the child needs protection
Child's residency for six months is not necessary if there is an emergency involved